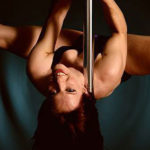 "I've dealt with Pole Emporium and Colleen on several occasions now, both as a customer and as an event organiser, and can honestly say that they are a real pleasure to deal with. They have a great range of products (my personal favourite being their range of funky leggings! I've bought a pair every time I've met them), their customer service is brilliant and they are also very knowledgeable in what they are dealing in. I will certainly be going back for more."
"I bought my first pair of Bad Kitty shorts from Pole Emporium last week and I was very pleased and impressed with the service I received. Colleen was extremely helpful and informative about her products and new orders that were coming in and advised me about preordering any products that I wanted. Colleen was very warm and welcoming when I visited her shop and I would not hesitate to recommend her to anyone who wants some great products along with some fantastic customer service! I'll definitely be visiting again soon! Thank you 🙂 xx "
"Thank you so much for allowing my wife and i to visit you on a Sunday, with a view of buying some pole dancing clothing, as part of our daughters Christmas present. The service you offered was absolutely first class, and a great variety of products available. It is so rare in this day and age to receive such personal care when making purchases, and your knowledge of the industry was of great help when making a decision on what to buy. I am sure my daughter will contact you after Christmas to pick your brains and see for herself your stock. Have a wonderful Christmas........"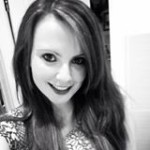 "Colleen was really helpful and shorts were fantastic!"
"Very friendly and helpful. Keeps you updated with when orders will be coming in and quick to deliver. A pleasure deal to with which is great, though really isn't helping my shopping addiction! 😉 "
"Thanks so much, Im so happy with the pole. The service was exquisite and I bought the pole cheaper than in other places. I will buy again because Im very happy with the service."
"Ordered a top and shorts, great service, Colleen answered all of my queries promptly and my clothes were delivered in a quick 2 days, highly recommended, I will definitely be ordering more, thank you Colleen"